Dr. Tien-Shen Hsu - The Secret of Healing Cancer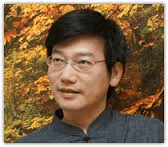 Dr. Tien-Shen Hsu is a medical doctor and psychiatrist in Taiwan. His specialty is to treat cancer patients using Seth's philosophy (The Seth Material) to extend their life without giving any prescription medicine. He repeatedly tells people that disease is a symptom of inner imbalance and conflict. Any treatment of disease must ultimately be based on the restoration of "mental, physical and spiritual balance" through constant self-study, self-awareness, and enlightenment. Dr. Hsu, born in 1968, has studied "Seth Material" for more than 30 years. He finds the meaning of life when he read the book of Seth Speaks: The Eternal Validity of the Soul in high school.
He is the founder of the Taiwan Seth Culture and Education Foundation, with branches throughout Asia. Because of his many miraculous clinic cases, people donate land to build Seth Village in Taiwan for members and his students to study Seth Material and for cancer patients to fight their life.
Body-Mind-Spirit Treatment
According to Seth's philosophy, the human body has self-healing power. Many diseases come from negative energy. Focusing on negative worry, blaming, suffering, remorse, guilt, anxiety, doubts, and fear will generate negative energy. If a person suppresses those feelings without releasing from their emotion, then the disease will appear. Therefore, we need to realize that if we are focusing on the negative development and believe that things will certainly go in the wrong direction. Our body is the mirror of our soul. We create our own reality from our mind and soul.
It's very important to trust our own authority, treasure the value of our life, and focus on our ideal life. Otherwise, the negative personality will not let go of cancer. Even if a cancer person is cured by medical treatments and cannot change his negative thinking pattern, then cancer will reactivate sooner or later.
We also need to honor our bodies and trust our emotions. They can do the miracle work. All emotions come from love. We should love our bodies and receive love from others. The power of love can remove all negative thoughts to regain our healthy and joyful body.
Dr. Hsu says he doesn't have any medical treatment solution for cancer patients. But he can teach a cancer patient to have more meaningful days for the rest of his or her life. He never tells patients to stop medical treatments. He might advise cancer patients for medical treatment to release the pains.
Dr. Hsu is frequently invited to speak in Taiwan, Hong Kong, China, Malaysia, the USA, and Canada. Some of his old stories are at http://drhsu.seth101.com/category/glory-of-life/. His recent speeches are posted on http://sethtv.org.tw/, which unfortunately is a Chinese website. YouTube.com has many of his speeches in Chinese. The following videos have an English translation.
Two of his books are translated into English. The first one is The Secret to Healing Cancer. The second one is A Guide to Enlightened Parenting.
---
Ping Shuai Gong - Body Self-Healing Exercise
Chinese Astrology and Health - How to Fight with Cancer
Disclaimer: The information or material posted here is provided for informational purposes only. Always seek the advice of a physician or other qualified healthcare provider with any questions you may have regarding a medical condition.
INDEX MENU