Chinese Baby Gender Prediction Survey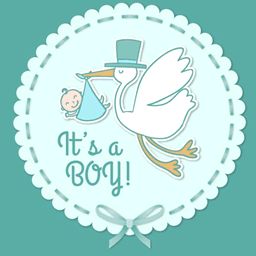 Help Women to Choose a Baby Boy or Girl
We are doing a survey to see the accuracy rate of the ancient Chinese Baby Gender Prediction Chart. In general, we need more survey data to analyze before publishing the result. Because some web sites say the prediction chart with 99% accuracy rate, therefore many women keep asking us how to choose a baby gender by the prediction chart. According to current survey raw data, the accuracy rate is much lower than we expected. However, we find out we can create a new prediction chart with higher accuracy rate in the end of year 1999. The following simple inquiry will help women need the information right away about choosing baby gender by our survey raw data.
Step 1: Find Statistic Data for Baby Boy or Girl
By entering your Chinese age and selecting the baby gender, it will return the percentage of the chance to have baby gender you choose in Chinese lunar months. Then you can choose the highest percentage lunar month for conception.
Step 2: Convert the Chinese lunar month to Gregorian calendar
Predict/Survey a baby gender by Chinese statistic chart << Need your help, please join the survey!

If you are planning to have a baby using the Chinese Baby Gender prediction chart. We suggest you use Master Tsai's Revised Chinese Baby Gender Calendar for Your Time Zone. There are some issues regarding the Chinese Baby Gender prediction charts. For example, there are 13 lunar months in 2020. How can we use the Chinese lunar months?
Master Tsai's Revised Chinese Baby Gender Calendar
Related Baby Gender Articles