The Valentine's Day Love Match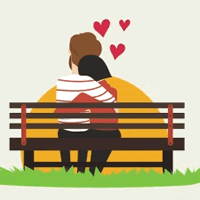 The Valentine's Day is on February 14th. Every February people celebrate Valentine's Day by sending flowers, candy, poems, cards, texts, songs, and e-cards to those we love.
You might wonder where the Valentine's Day comes from? There are some different stories about the Valentine's Day. The best resource for the History of Valentine's Day is at History Channel.
Besides sending something special to the one you love, many people will think about the love relationship with their lovers during the Valentine Day week in February or during the New Year week in January.
Fortune Angel Love Match tools in our website have been helping many people to understand their compatibility relationship with their close boy or girl friend. If you have someone special, you can try our

Love Match and Marriage Analysis For Lovers
If you don't have your valentine now, we can help you to find someones very compatible with you by giving you their birthdays.

Find The Most Compatible Birthdays For You
Valentine Compatibility Test - Fast Love Match
Love Compatibility Test 101 - Love Match
Chinese Valentine's Day is on the 7th day of the 7th lunar month in the Chinese calendar. When is Chinese Valentine's Day? Find Chinese Festival Date from Chinese Fortune Calenar.
Love Menu