Correct Chinese Zodiac-Lunar Months in Your Time Zone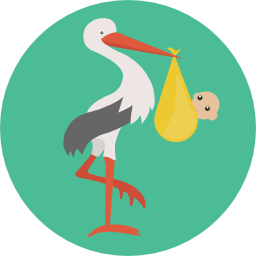 Chinese Fortune Calendar website provides a new revised Chinese Lunar Months of China time zone, after studying the relationship between Baby Sex Ratio at Birth versus Chinese Baby Gender Prediction Chart. The study reveals the seasons and regions could affect the sex ratio at birth. The conception months in April and September have better chance to have a baby boy.
Chinese Baby Gender Prediction Chart uses Chinese age and Chinese Lunar Calendar. But people have trouble to apply 2020 Chinese leap lunar months on the prediction chart. Some people think we should apply Chinese Zodiac (Stem-Branch) Calendar on the Chinese Baby Gender Prediction Chart, instead of Chinese Lunar Calendar. Chinese Fortune Calendar compromises Chinese Lunar month and Chinese Zodiac month into a new revised lunar month by selecting the lunar days appearing in both of lunar and zodiac months.
The first lunar day is the new moon day. The new moon date and time are different each time zone. Therefore, Chinese Lunar Calendar months are slightly different each time zone. You can use the following tool to generate the new revised lunar months by selecting the year and time zone.
Revised Chinese Lunar Month Baby Calendar
NEW! List Conception Dates for Baby Boy
Baby Born in 2024 Personality, Career & Fortune
Sex Ratio & Chinese Baby Gender Study
Baby Characteristics and Traits
By Master Allen Tsai on Monday, November 27, 2023