Chinese Horoscope - Donald Trump's October Surprise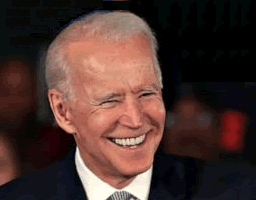 Joe Biden, the 47th Vice President of the United States, is the Democratic presidential nominee to run for the president of the United States. Biden is leading national presidential polls in mid-September. Can he win the presidential election of 2020 at age 77? Can Donald Trump win United States electoral college votes by the swing states again?
Joe Biden was born on November 29, 1942. His extraordinary Chinese Astrology Birth Chart brings him a successful political career. At the age of 29, Biden became the fifth-youngest U.S. senator elected in the nation's history. He won reelection six times, becoming Delaware's longest-serving senator. He received blessings from the Lord for more than five decades. We have Joe Biden Chinese Astrology Reading in the following.
2020 Joe Biden Presidential Race
Master Tsai's Chinese Astrology provides free Chinese Five Element Horoscope readings. You might be interested in seeing Joe Biden's Rise and Fall Chart and Joe Biden's 10-God Birth Chart of Chinese Astrology. If you know your birthday and birth time, you can try for Your Rise and Fall Chart and the 10-God Birth Chart.
Biden or Trump will win the US Presidential Race?
COVID-19, Wuhan Coronavirus pandemic has infected 846,139 people and caused 41,475 deaths on March 31, 2020. The USA has infected 180,789 cases and 3,580 deaths. The Health Commission of Hubei province, China, first announced a cluster of unexplained cases of pneumonia on December 31, 2019. According to the South China Morning Post, the first case of COVID-19 can be traced back to November 17, 2020, based on unpublished Chinese government data. The first known case in the U.S. was confirmed on January 20, 2020, in a man who returned from Wuhan.
The fear of Coronavirus covers the entire world. European countries and the USA have been suffering more pressures than China. The USA could sacrifice 2 million lives if the Coronavirus is out of control in April 2020. 2019 is the Chinese Zodiac Year of the Earth Pig. 2020 is the Zodiac Year of Metal Rat. Pig and Rat are in the Water group. Is COVID-19 anything to do with the Pig and Rat? We are asked to forecast when the crisis of Coronavirus will end. The prediction theory is kind of complicate. We explain the signs of Metal Rat using the I-Ching oracle, identify the element of COVID-19, and then use the 12 life cycles of Five Elements to determine the ending time of the Coronavirus panic.

When will the Crisis of COVID-19 Coronavirus End?